INQUIRE TODAY ABOUT OUR TOTAL TRUCK AND TRAILER ALIGNMENT! LEARN MORE -

---
CHECK OUT OUR USED TIRES - OTR - AG !!

Call !! 806-748-3900

AGRICULTURAL TIRES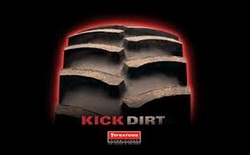 Caprock Tire Inc. is a Firestone Agricultural tire Certified Dealer. We have all the proper equipment and extensive knowledge to service your farm tire needs. We also carry other domestic and imported brands for your specific needs. From new tire replacement, flat repairs, and section repairs , to preventative maintenance products and services ..... CALL CAPROCK TIRE TODAY!

---
RUBBER TRACKS

INDUSTRY LEADING DURABILITY, RELIABILITY AND PERFORMANCE:
*50% or longer service life than standard tracks
*Superior protection against de-tracking, carcass puncture and edge cutting
*Up to 2500 hours non-prorated warranty on workmanship and materials


---

SOLID FORKLIFT TIRES

MAGNUM:
*WIDE PROFILE AND FLAT FOOTPRINT
Increases stability and grip
* Huge lug depth
Maximizes life and traction
* Premium 3-stage rubber Compounding
Improves wear rate and ride quality



---
FOAM FILL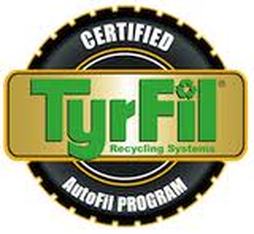 From the smallest mower tire to heavy equipment tires, Caprock Tire's tire foam fill process is second to none. Using recycled foam fill mixed with new foam fill polymers to provide a better bond, while saving you money! Not only on the fill itself, but on down-time as well, a cost that is priceless! We also offer a telehandler wheel exchange program that is not only designed to save you money on maintenance, but on down-time, to keep your machines running and/or on rent. Call us today for more information! 806-748-3900.

Our tire fill product replaces all of the air in any pneumatic tire with a highly engineered polyurethane resin blend. In as little as 24 hours the mixture cures to a soft resilient polyurethane elastomer. Instead of riding on air, you ride on a soft cushion of polyurethane tire fill.

TyrFil is formulated to duplicate the riding characteristics of air. It is tough enough to be used in the tires of the heaviest industrial equipment and in the harshest environments.
---
TIRE SEALANT


U.S.Tire-Tech, Inc offers complete solutions in preventative tire and rim maintenance for tube and tubeless type tires. Our extensive product-line is tailor-made to address the unique needs of diverse commercial industries from On-Road Trucking to Heavy Off-Road Equipment and even Rust Removal.

---

HYDRAULIC HOSES


Hydraulic hoses custom built to your specifications, while you wait.... in most cases!


---
GALAXY TIRE PRIMEX


SOLIDEAL OFF-ROAD PRODUCTS


Camoplast Solideal is a customer-focused global brand manufacturer and service provider of performance products to meet the mobility needs of the off-road vehicle market.
Lowest Operating cost solution (locs) Camoplast's LOCS is a 6-step approach designed to provide the lowest operating cost for material handling vehicles


---