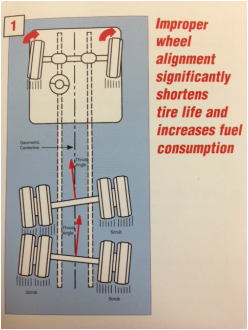 It's estimated that over 70% of the trucks on the road have tandem axles that are misaligned. To keep the truck going straight, the turning force of the tandem must be offset by turning the front wheels in the opposite direction. this causes all ten tires to scrub, mile after mile.

---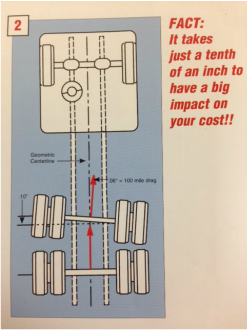 For example: This truck has a misalignment on a drive axle of only .10 (or .06 degrees)
If the truck travels 125,000 miles per year, the resulting effect would be the equivalent to dragging the tires sideways for 100 MILES!!
Aligning the steer axle alone isn't enough. One of the two most critical factors in front end tire wear, is drive axle misalignment, and a misaligned drive affects all tires on the truck.

---